All Gaming. All Console.
Hi, my name's Michael and, like you, I've been in love with video games for as long as I can remember.
But outside of a prolonged stint with World of Warcraft, I've only played games on consoles like the Xbox 360, PS4, Xbox One, and Nintendo Switch.
With so many sources dedicated to PC gaming, I wanted to create a space that was solely dedicated to the console gamers of the world.
So, what can you expect from us?
Gaming insight and analysis straight to your inbox every Monday, Wednesday, and Friday

Updates on current console giants

The biggest video game news in the industry today, and my thoughts on it

A deep dive into interesting and controversial topics within the console gaming community

A fun, weird, or heartwarming video game story
Welcome to AFK. We can't wait to chat.
---
What People Say About AFK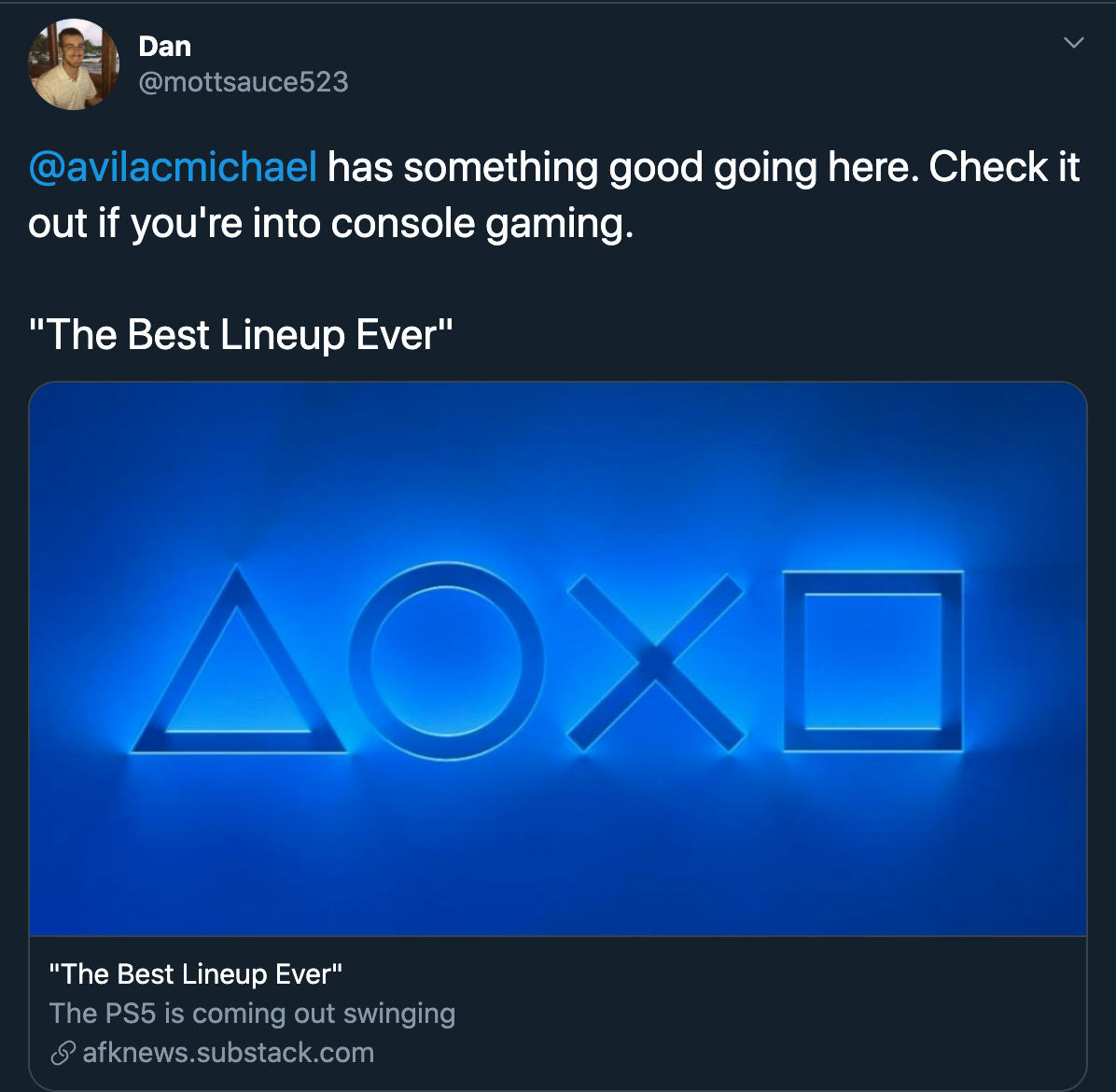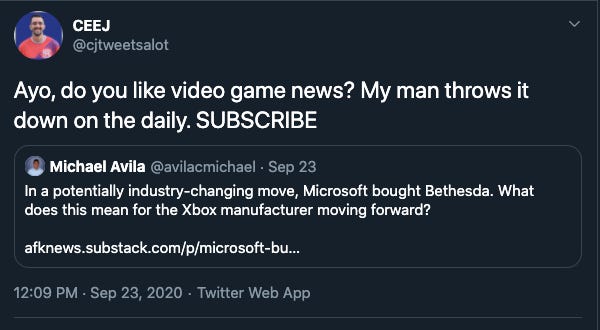 ---

Subscribe to AFK
People