Discover more from AFK
Insight and analysis on all things console gaming.
Your Wednesday Roundup
Catching you up on console news
AOC, BLM, and an update on your favorite consoles.
---
Read time: 9 minutes
Quick Tidbits
Here are small and developing stories you should keep your eye on.
AOC streams: you knew this was coming, didn't you? Last night, Alexandria Ocasio-Cortez launched her first stream on Twitch and played Among Us with notable streamers Pokimane, DrLupo, and more. The stream shouldn't have surprised many, as AOC had actually tweeted earlier this week asking if anyone wanted to play the sus-filled game earlier this week. Alongside that, AOC is an accomplished League of Legends player, so her moving over to Among Us shouldn't have surprised too many. What does surprise people though is the number of people who joined her stream, as it peaked at well over 435,000 people. That ranks third all-time in regards to viewers, with only Shroud's return to Twitch and Ninja's collab with Drake topping the list. It was a fun stream too, as AOC seemed…just like any other person playing video games. She laughed, she deceived, she murdered Pokimane and subsequently was launched into space after being discovered as an imposter. But it's cool to see someone as high up as AOC "letting her hair down" and just playing video games. Yes, it was used as a tool to encourage people to vote, but it still felt natural and was generally fun to watch. Not many politicians can be as relatable as AOC, and she's shown again why many of today's younger voters love her.

Fallen Order comes to Stadia: after a bit of slow news regarding Stadia, I'm glad to say that a high-quality title is coming to Google's cloud gaming service in the form of Star Wars Jedi: Fallen Order. The soul's style Star Wars game, which was a hit when it was released in November of last year, will be available to Stadia gamers on November 24, a little over a year after its initial release. Google's Stadia has been quietly building its library of games, as it already has Cyberpunk 2077 and Assassin's Creed Valhalla slated for release this holiday season. They'll need to continue adding more titles into their service though, as it has quickly been slipping into obscurity with news of the next-gen consoles, xCloud, and Amazon's Luna.

BLM theme: in today's edition of "things we love to see," Sony has provided players an option to download the BLM theme for free. As you see in the photo below, the theme showcases "Black Lives Matter" in yellow stripes and a yellow fist raised in the air, representing the widely used gesture to represent the movement. It's not the first time a game manufacturer or producer has released content related to the BLM movement though, as Infinity Ward (Call of Duty Modern Warfare), Respawn Entertainment (Apex Legends), and Bungie (Destiny 2) all released content showing respect, solidarity, and allyship for the movement. It's a great thing to see and I hope more developers and manufacturers give us a chance to showcase our support for the movement, as systemic racism continues to burdens and negatively alter the lives of Black people in America. With that said, there have been a handful of people sharing that they are canceling their PS5 preorders because of the theme release, so there may be some PS5 pre-orders available if you act quickly. Make sure to check GameStop, Amazon, and Best Buy, as those are the places I've seen available PS5 pre-orders. And if you're able to snag a pre-order, let me know! I'd love to share your victory in the next newsletter!

Credit: Sony
---
Console Updates
The current major console manufacturers are Sony, Microsoft, and Nintendo. This list may change as new competition arises but, for now, these three reign supreme.
Sony
Earlier this month, Sony promised to change the way its online PlayStation Store was formatted. Now, a few weeks before the launch of the PS5, they've followed through on their promise.
The new PlayStation Store officially became live for web users yesterday and will become accessible to mobile users on October 28. The new format enables PS5 pre-orders and changes a lot of formatting within the site, making the content a lot bigger to help find games and accessories easier.
Sadly, the site also took away a lot of things as well. Gone is the wishlist feature, as well as PS4 avatars, apps, and themes. The latter three makes sense, as Sony is looking to clear room for the upcoming PS5 launch. Sony has also discontinued support for the PS3, PSP, and PlayStation Vita, and owners will no longer be able to download games or DLC when using these systems. With that said, you will still be able to access any prior purchases you have made.
Overall, the new site looks great, and Sony has made the necessary changes to ensure that the PS5 launch is a smooth and successful one.
Quick Thoughts: pour one out for the PSP and PlayStation Vita.

But overall, these changes were necessary, and I'm glad to see that Sony is taking proactive steps to ensure consumers get more PS5 options and that their console launch goes off without a hitch. I've been looking through the PlayStation Store to see where users could pre-order a PS5, but that option wasn't available, so it looks like Sony has already sold out on PS5 pre-orders

That's a shame, as the site just went live yesterday, but that also makes sense. Demand is high for the PS5, and it projects to be the top selling next-gen console this holiday season. We'll see how this store evolves leading up to and after the launch of the PS5, as I'm sure there will be bugs to work out, but everything looks great so far, and it's a lot better than what it was.
Microsoft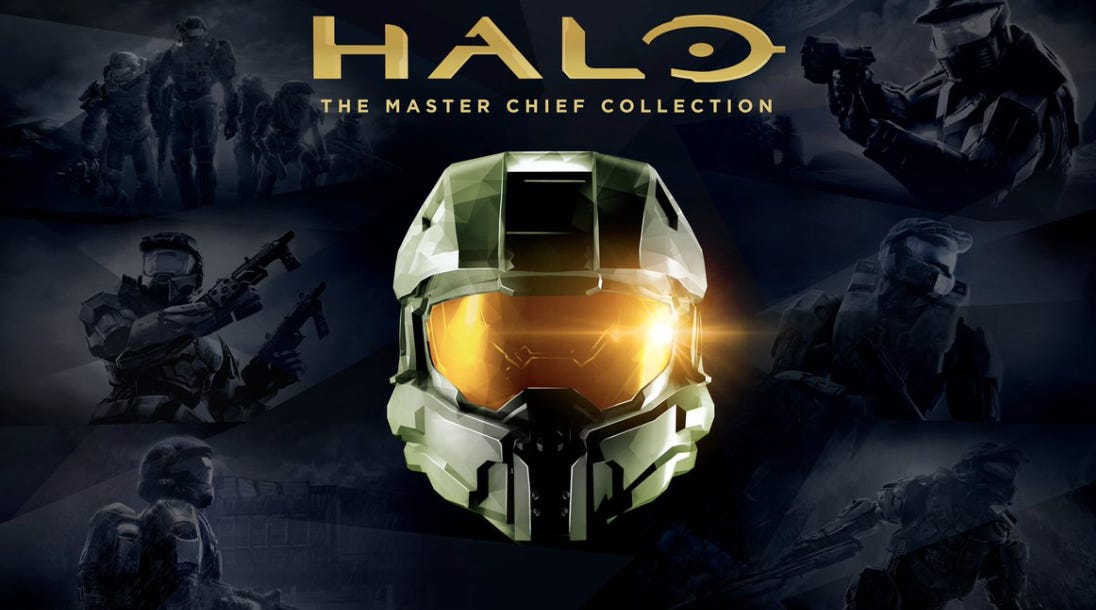 It's looking like the Xbox Series consoles will have another high-quality title to play.
Halo: The Master Chief Collection, which was originally released on the Xbox One in November 2014, will be seeing a full optimization for the next-gen Xbox consoles and will be released on November 17, a week after the launch of the consoles.
The upgrade will come with:
120 FPS campaign and multiplayer

Split-screen improvements and up to 4K on the Series X

Free upgrade of existing owners and Game Pass owners starting November 17.
The collection includes every Bungie game in the Halo series (Halo Reach and Halo ODST included) and Halo 4, which was created by 343 Industries.
Since Halo Infinite, which was initially planned to be a launch title, was delayed, hundreds of Halo fans have been frustrated with the lack of content regarding their favorite game and series. This news is sure to provide a little comfort for those waiting for the next Halo, as Halo: The Master Chief Collection is still a very popular game, with millions of people playing it each day.
Quick Thoughts: This is really exciting!

It's cool to see Microsoft provide Halo enthusiasts with some sort of option, especially since much of the initial hype around the Series X/S was because of the upcoming Halo Infinite. Being able to play amazing titles like Halo 2, Halo 3, and Halo Reach is sure to keep people busy as they await the release of Halo Infinite.

With that said, this is another example of Microsoft leaning into its current list of titles, instead of providing consumers with brand new games. I get it, the games they've released over the years have been great, and I look forward to the day I get to play Jade Empire again, but at some point, you need to create something new.

Yes, they technically have in regards to titles such as Gears Tactics, but the list of new, exclusive games for the Xbox Series X/S is limited. Many of the exclusives they have are games that have already been released (Destiny 2, Gears of War 5, The Master Chief Collection, etc.).

This will technically work for now, as they have so many previous titles on their Game Pass that it's likely people haven't played all of them, as well as third-party games like Cyberpunk 2077 and Call of Duty Black Ops: Cold War, but they'll need to start creating more content soon.

Old games can only hold people over for so long.
Nintendo
Yesterday marked four years since the official announcement of the Nintendo Switch.
On October 20, 2016, the world got to see how Nintendo aimed to change the gaming world. Now, four years later, it's safe to say that they've done just that.
The Nintendo Switch has become a staple in the common gaming household, and sales have been high ever since it was released in March 2017. Sales hit record numbers in 2020, as stay-at-home orders during the COVID-19 pandemic provided people with more time and a need to fill that time with various entertainment outlets.
In fact, the Nintendo Switch has claimed the top spot as "best selling console" for the last 22 months, dating back to December 2018. This record surpasses the Xbox 360, which enjoyed a similar stretch between 2011 to 2013 for 21 months.
And although this record is sure to end with the launch of the PS5 and Xbox Series X/S, don't expect it to end for too long.
Nintendo has a variety of games set up for release this holiday season and well into 2021. And with rumors of a Nintendo Switch Pro coming out next year, it may not be long until we see the Switch reclaim its top spot.
Quick Thoughts: although the next-gen Xbox and PlayStation are getting all the hype and recognition (and rightfully so), it's also not hard for me to sit here and think that Nintendo and the Switch are in a league of its own.

They've done what gamer's have wanted for years: a powerful, portable system that can be set up anywhere.

Sure, we're seeing that now in the form of cloud gaming, but the Switch did it first, and it's doing it better than any of its predecessors. And Nintendo might have hit the jackpot with the Switch, as many analysts have claimed that one of the most profitable ways forward for the company is to follow the model establish by Apple's iPhone.

By introducing small, high-quality upgrades to the system, instead of releasing a brand new console, Nintendo can retain its player base while providing something new and attracting more consumers.

Maybe Microsoft and Sony need to start following in the footsteps of Nintendo. They're on to something big.
---
Dang jump scares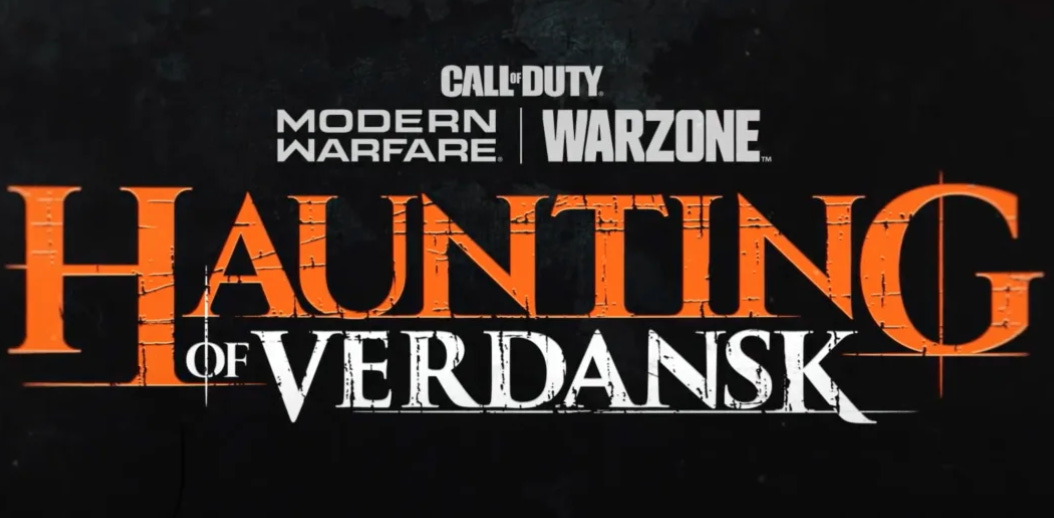 Credit: Infinity Ward
I hate jump scares.
Absolutely hate them.
In my opinion, it's a cheap form of horror.
So, why did my favorite game decide to include jump scares into its most recent DLC?
Yesterday, Call of Duty Warzone players got a chance to enjoy the new "Haunting of Verdansk" update. In it came new modes, character skins, gun charms, and more, and all of it looks amazing.
Zombie Royal, in particular, is one of the most enjoyable modes I've played so far this year, and I cannot wait to return to the mode later today. But along with these awesome modes, the developers at Infinity Ward thought it was funny to include jump scares into the game.
Whenever someone opens a chest, there's a potential to be greeted by a loud sound and flashing images of what looks like Michael Myers.
This recently cost me a game, as I was scared-out-of-my-mind by one of these jump scares, proceeded to shoot my gun, and was subsequently found and demolished by a full team.
Yes, I'm bitter.
Yes, I'm dedicating a part of my newsletter to rant.
No, I have no shame.
But on a more serious note, The Haunting of Verdansk is one of the better updates I've seen on the game, and I highly recommend playing it if you have the time.
Fingers crossed I see NO MORE JUMP SCARES.