Discover more from AFK
Insight and analysis on all things console gaming.
What to make of the Xbox Series X and S
Understanding Microsoft's console offerings
Our official launch and a look into the Xbox Series X and S
---
Read Time: 11 minutes
Launch Day!
Today is the official launch of AFK News!
For those that don't know or who just joined, these last two weeks have been a test period for me. With the help of a test group, I tried different marketing techniques, content formatting strategies, and content pieces to see what would work best and get live, honest feedback.
It's worked wonderfully, and it's helped shape what you'll see in this newsletter moving forward.
Testing ended this past weekend, and I've been working tirelessly to get the "final" product of this newsletter up. Well, I'm happy to say that it's finally here, and AFK News is officially up and running.
Why exactly do you want to know this?
Well, transparency is a pillar in my professional and day-to-day life. I want to make sure that my readers build a connection with me and this newsletter, and I can't do that without offering up a glimpse of some "behind-the-scenes" action.
I credit my readers for my growth, and I want them to be a part of the process.
With that said, if there's something that you enjoyed in previous letters but is not available now, let me know. I love hearing the opinions of my readers, and I may even spotlight you in my next newsletter!
---
Red Redwine
I just want to give a quick shoutout to Conner Redwine, who helped create the logo that you see now. He's knocked it out of the park, and I'm so happy with how it's turned out.

If you ever need to commission a logo or graphic design piece, make sure you hit up Conner. He goes out of his way to get the job done right, and he's one of a few graphic designers that really leads with the "value first" mentality.
You can find his stuff here.
---
Quick Tidbits
Here are small and developing stories that you need to know.
Video games are now good for you?: how many of you remember your parents telling you that you should "play less video games because they rot your brain" or "video games are a waste of time." Well, they may be wrong after all, as a new study from the National Literacy Trust shows that video games can actually improve literacy, communication, and mental well being. The study interviewed over 4500 kids ages 11 - 16 across the United Kingdom, with the interviews being held between November and December of last year. A third of the kids said that video games helped them become better readers, while almost three-quarters of the kids write something about their favorite games every month. Along with that, over three-quarters of the kids interviewed are also communicating with their friends, which parents deem helpful for their child's health and mental well-being. You can view the entire report here.

Minecraft + PlayStation VR: if you were looking for an example on how to keep your game current with today's standards, Minecraft would be on that very short list of examples. Since the game's release in 2011, Minecraft has been a model of consistency and longevity, retaining thousands of gamers and bringing in even more each year. It's something that isn't common in video games, as most people are looking for a new game within a few weeks. Well, Mojang Studios and Minecraft continue to adapt and evolve, and they're now bringing their hit game to Playstation VR. In an announcement made on the Playstation blog, they shared that VR plans have been on-going for a while and that they're now ready to bring the game to VR this month. Although no date was specified, players should expect the next update to be the one that'll install Playstation VR capabilities into their game.

Kaep is back…kind of: NFL quarterback Colin Kaepernick has been out of the league since 2016. Although owners claim that this is due to his "lack of talent," anyone that has been following the situation knows better. Well, I'm happy to say that Kaepernick has made it back to the NFL, but not in the way he envisioned. Colin Kaepernick is now a playable character inside Madden 21, and he is the highest rated free agent QB available. In fact, he's even rated higher than my Patriot's Cam Newton! Kaep did take part in his character's design, and you can see his influence in his endzone celebration alone. It's been a while since we've since Kaep in the game (since 2016), and he's experienced some wrongs from the developers of the game as well. Back in 2018 and 2019, the game censored his name from songs that directly mentioned him, something that EA Sports regrets. Personally, I'm happy to see him back, and I hope to see him play and prove doubters wrong in an actual NFL game soon (except against my Patriots, I'm fine if he does "alright").
---
Console Updates
The current major console manufacturers are Sony, Microsoft, and Nintendo. This list may change as new competition arises but, for now, these three reign supreme.
Google's Stadia was on this list last week, but after some feedback and research, I don't believe it's reached a point to justify a consistent spot on the updates list. Instead, Stadia news will be added whenever major developments occur.
Sony
It's only a matter of time now.
With the official confirmation of the Xbox Series X and S, many are awaiting Sony and the PS5 to make an announcement. It's been a "punch-and-counterpunch" approach for Microsoft and Sony, and the latter has been patient with what details they choose to share.
Well, we may be getting that news very soon, with some saying that we'll be hearing something today. A UK games store —GAME Guildford — recently posted (and then deleted) a tweet stating that Sony has an announcement scheduled for today and that "things are about to kick off."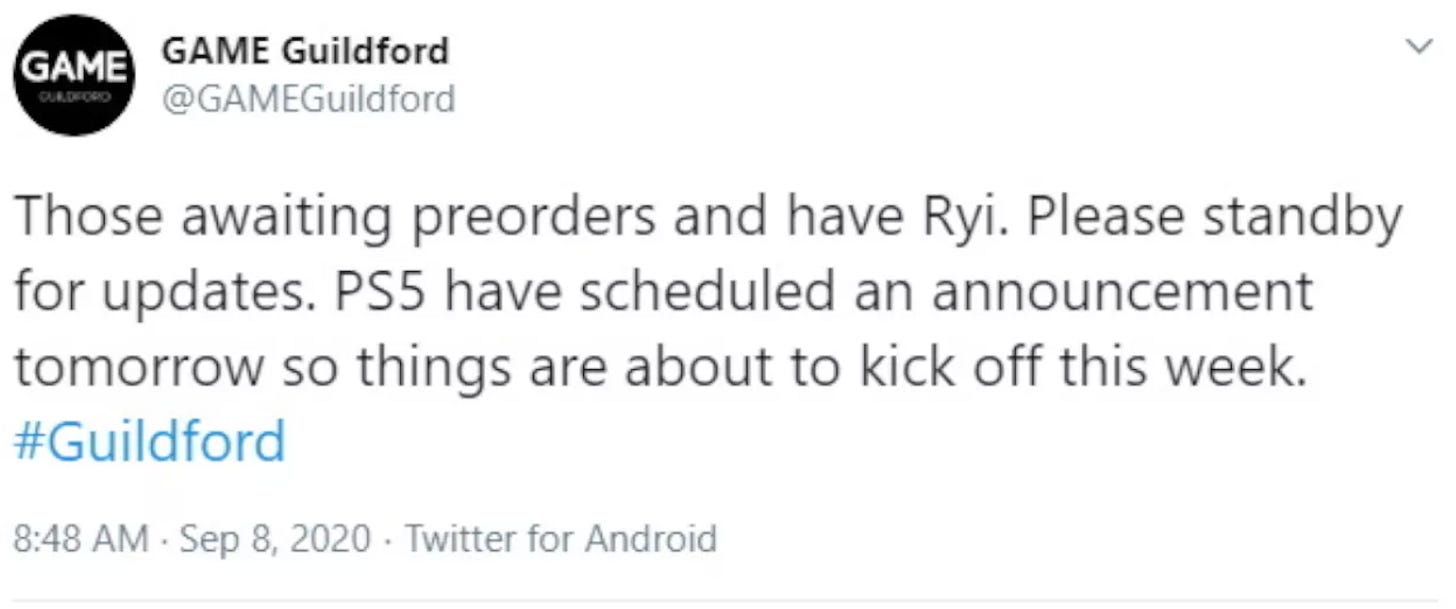 This set off a firestorm on Twitter, as numerous people speculated on what this announcement may be. Some claimed that the announcement will be the official price reveal for the PS5, along with an opportunity for preorders.
With that said, Sony was quick to calm the excited mass and had this to share: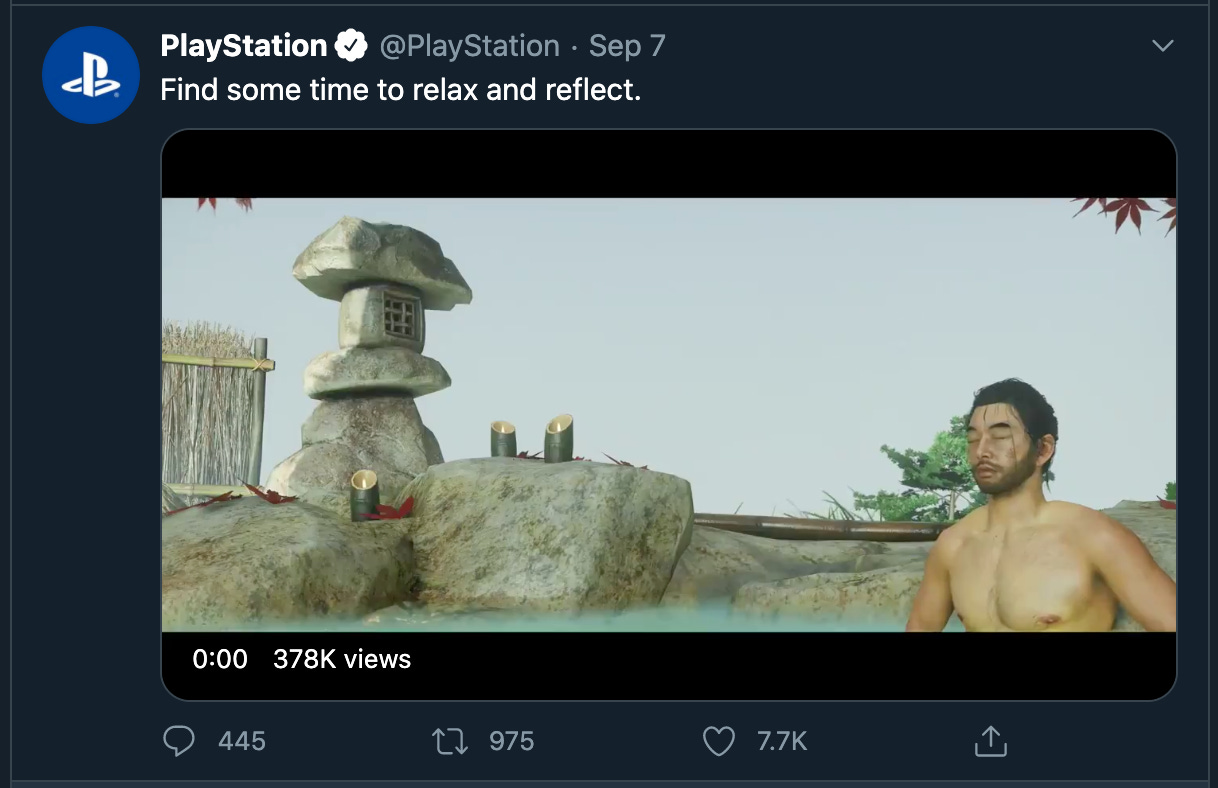 We'll see what happens in a few hours.
Quick Thoughts: I'm sure Sony is livid right now. The company has been extremely careful about their marketing strategy and the way they release new information. It's something that they're likely proud about as well, considering how badly the Xbox Series X and S have been leaked. With that said, I'd like to think we'll be getting new information today, and Sony will have to slightly adjust their strategy moving forward to ensure no other info is leaked.
Microsoft
With today's focal point being Microsoft's official announcement of the Xbox Series X and S, as well as it's price, we're opting to save the Microsoft update for later.
Quick thoughts: a case study should be done on Microsoft and Xbox on how to not market a console release. Jeez.
Nintendo
With all this news about the PS5 and Xbox Series X and S, Nintendo fans are starving for more information from their beloved brand and console. They haven't received much, with the most notable piece of info being Nintendo's plans to release a more powerful version of the Switch sometime in 2021.
Fans may not have to wait long for more news though, as there have been hints about a new Nintendo Direct broadcast coming soon. Reddit user "ShowtimevonParty" recently pointed out that Nintendo updated it's Nintendo Direct archive. There's a precedent with this action too, so Mr. "ShowtimevonParty" may be on to something. Nintendo did this shortly before Mario's 35th anniversary last week and it's Partner Showcase last month.

For those that don't know, Nintendo Direct is an online presentation held by Nintendo that showcases the newest games coming out as well as new information on their consoles.
Quick thoughts: makes sense. Although Nintendo hasn't mentioned anything new in general, they currently don't have anything on the docket for November outside of the new Breath of The Wild prequel, Hyrule Warriors: Age of Calamity, which was shadow dropped recently. Considering November is peak holiday season, I know they'll want to bump up their offerings soon, even if they are taking a backseat to Microsoft and Sony.
---
The Xbox Series X and S Price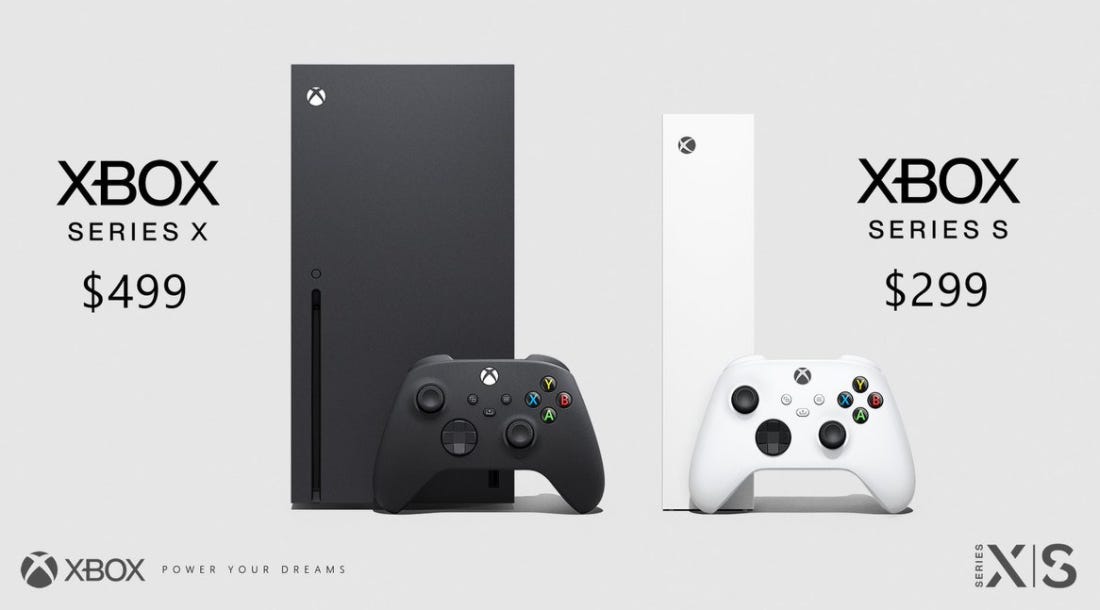 Credit: Microsoft
Welp, that did not take long.
Microsoft has officially announced the costs of the Xbox Series X and S. The Series S will be running at $299, while the Series X will be $499 (what many speculated it will be). The Series S will also be an all-digital version, meaning owners will not be able to insert a disc into the console. Instead, owners will need to purchase a digital version of the game on Xbox's digital store.
The also shared the console release date, with both consoles coming to consumers on Tuesday, November 10. People will be able to pre-order the console starting on September 22.
What's more interesting about the official announcement is the payment plans for each console, as costs start at $24.99 for 24 months for the Series S and $34.99 for 24 months for the Series X. The plans also come with free EA Play and the Xbox Game Pass.
This official announcement ends the speculation on "what is the Series S" and "how much will these consoles cost." We'll now be looking ahead, as Microsoft pivots their marketing from the console itself to the games and accessories that will be released with it.
---
My Thoughts
Finally. Finally. Finally.
After months of bad leaks, speculation, and rampant trolling, we finally get a good look at the Xbox Series X and S.
At first glance, the pricing of the consoles seems fair and makes sense. The Series X matches what the Xbox One originally cost back during its release. As for the Series S, I do think that you get more bang for your buck. At $399, this is cheaper than what the original Xbox One cost and is only $100 more than what people paid for the Nintendo Switch during its launch. Considering the specs of each console, having the Series X and S at this price point is actually pretty cheap.
What's more interesting is Microsoft's payment plans. People will need to pay $34.99 per month for 24 months to fully pay off the Series X, while others will need to pay $24.99 per month for 24 months to pay off the Series S. If you do the math, this will cost people $340 and $240 more respectively for each console. But if you factor in the costs that come with purchasing an Xbox Game Pass (something that's included in the monthly costs), you'll actually save some money by going this route. Plus, people also get free EA Play and the titles that come with it.
Personally, I don't see myself going down the payment plan route, as I like buying my consoles upfront. With that said, I love Microsoft's effort to get everyone into gaming, regardless of their current financial situation.
It's neat to see that they are lowering the entry costs and providing a console that's affordable but still high-quality. And with payment plans that have great deals attached to them, buyers now have multiple ways to pay and play. It's a testament to their old tagline — "Jump In" — and it's something I greatly respect. Gaming should be enjoyed by anyone and everyone that wants to participate, and Microsoft is working towards that goal with this latest release.
It's also interesting to see how cloud-gaming is being incorporated. It's been no secret that Microsoft wants to make a big transition into the cloud gaming space, and they're taking steps to do that with the release of the Xbox Series S. With everything all-digital, Microsoft is providing a "soft introduction" into cloud-gaming, as anyone who opts for this console will have to make purchases online. I'm sure many people will be opting for the affordable Series S, and it'll be only a matter of time before people see and embrace the convenience of cloud-gaming.
Oh, and despite all the leaks, I have to give Microsoft big kudos for how they handled this announcement. It can be easy to "ignore" everything and pretend that the leaks never happened, but that would make a brand look silly and painfully unaware. Instead, Microsoft embraced the leaks and released a series of tweets that subtly address it while making official announcements. There's a good Twitter thread on this, and it's a great read for anyone that has some extra time.
---
Saved By Video Games
Professional gamer and Guinness world-record holder Ryan Hart credits video games for saving him.
The story, first reported by CNN, shares Ryan's rise through the competitive video game world via competitive fighting games while tackling challenges such as depression and homelessness. It's a feel-good story that not only explains Ryan's backstory, but also his professional successes and where he is now.
We love to see it.
---
Support AFK
This newsletter is something I've dreamed about doing for most of this year, and I'm so happy to make it official. Like other outlets, I rely on my readers to help grow and develop this newsletter. If you aren't sure how to support it, here are two ways to do so:
Subscribe: subscribing is the best way to help support the newsletter. Whether you sign up for free or you opt for a paid subscription, you'll still get everything, but paid subscriptions do help in supporting the longevity of AFK.

Share: if you enjoy what you've read, please consider sharing this to five of your friends, family, co-workers, and more. The growing readership is another great way to support AFK's long-term growth.
Regardless of what you do, I appreciate the time you've taken to read through this latest edition. I've been working on a few things to incentivize those who opt for a paid subscription, so make sure to stay tuned! I'm excited to show you what we're working on.