Discover more from AFK
Insight and analysis on all things console gaming.
PS5 in action
A first look into the PS5's performance.
Bowser, studio expansion, and looking at the first PS5 systems in the wild.
---
Read time: 10 minutes
Quick Tidbits
Here are small and developing stories you should know about.
Xbox load times: In another brilliant marketing ploy, Microsoft aimed to let other consumers do the talking for them, good and bad, as a handful of media outlets and influencers got their hands on the new Xbox Series X. For the most part, it's been good, and the upcoming next-gen Xbox has received mostly rave reviews (even if they're limited on what they can share). But one thing, in particular, has caught the attention of users, and that's the load times. Techies have been putting the Series X through its paces, and the system has been delivering consistently fast load times. Red Dead Redemption 2 loaded at an incredible 38 seconds (originally 2 minutes and 8 seconds), while "smaller" titles like Call of Duty Warzone loaded at 16 seconds. And the fastest load time? The Outer Worlds, at an incredible 6 seconds. If this doesn't seem like a big deal to you, it's because it shouldn't, at least to Microsoft. The company wants you to spend more time gaming and less time waiting to game, and they're looking to back that claim with this next-gen Xbox.

Bowser is arrested and charged: Bowser has finally been caught. On Friday, Gary Bowser, Yuanning Chen, and Max Louarn were arrested and charged with wire fraud, conspiracy to commit money laundering, and more. In total, each person arrested was charged with 11 felony counts, and the arrest is considered a huge win within the gaming community. Bowser, Chen, and Louarn are all part of a multinational video game piracy group called Team Xecuter, which has dozens of members scattered around the cloud. Definitely not the Bowser I expected to see on the news this morning, but glad to see it none the less. This Gary Bowser guy gives the real Bowser a bad name.

WB Games on the market?: ever since Microsoft made their acquisition of ZeniMax Media and, as a result, Bethesda Studios, PlayStation fans have been begging Sony to make a big splash of their own. Fans have directed much of their focus on Konami, asking Sony to purchase the Pro Evolution Soccer developer, but there might be another developer better suited for the PS5 manufacturer. Gaming industry analyst, Michael Pachter, recently shared that WB Games, the developer for Batman: Arkham Asylum and Mortal Kombat, would be a good fit for Sony and the PS5. Currently owned by AT&T, the studio was up for purchase earlier this year (yes, Microsoft did try to purchase them), before new CEO John Stankey pulled it down. But since the Bethesda acquisition, Stankey has said that WB Games may be available for purchase "at the right price." If Sony could land this deal and purchase WB Games in full, that would be huge and bolster an already strong exclusives library. And if I'm being honest, it may be in their best interest to do so, as "waiting for the right moment" could leave the door open for Microsoft to purchase the studio instead. The Xbox manufacturer hasn't been afraid to make big studio purchases, and any hesitation by Sony could leave them in a bad spot in the future.
---
The PS5 in action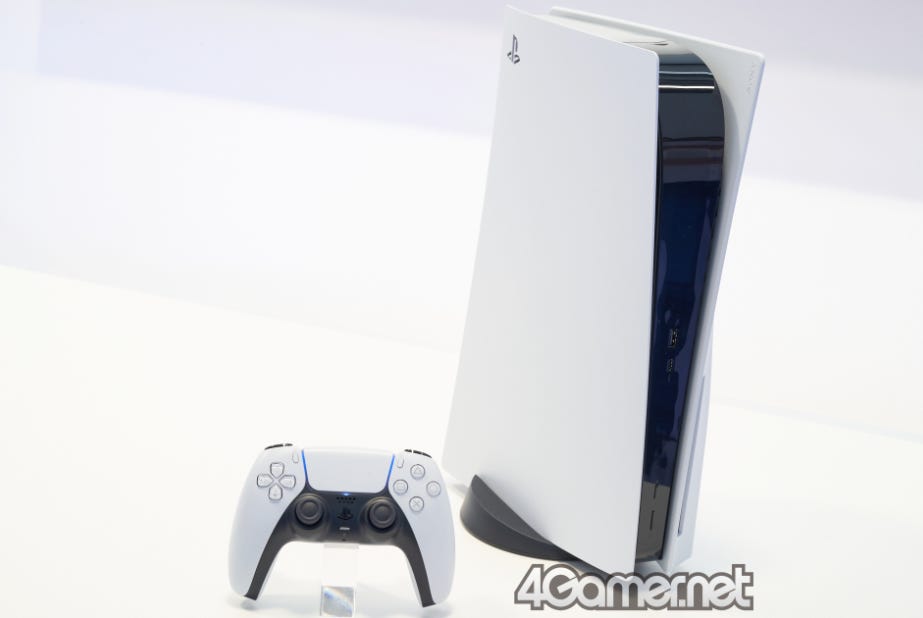 Over the last few days, we've been seeing tons of media outlets and influencers get their hands on the new Xbox Series X.

Microsoft's plan was pretty simple:
Get their consoles in the hands of consumers, and have those consumers share their thoughts with other consumers.
It's been brilliant so far, and the hype around the next-gen Xbox has continued to build. But it's also created another question within the console gaming community:
Where is the PS5?
Sony has been pretty quiet since shadow-dropping their pre-order date a few weeks ago, with the only news being a formal apology and the promise of more PS5 consoles. They kept their promise, as numerous stores including Best Buy, Gamestop, and Target were able to provide additional pre-order opportunities.
But after that? Not much…until now.
Numerous Japanese influencers and members of the gaming media got the chance to use and examine the new PS5 console. Along with actually looking at the console, members got a chance to play Astro's Playroom and Godfall, as well as utilize the new DualSense controller.
Oh, and the console is huge. This should come as no surprise, as multiple reports are stating that the PS5 will be the largest console ever manufactured. With that said, the console will have people looking for creative methods to fitting it into their entertainment center, especially if they want to set it up horizontally.
But despite the hands-on look, the showing was still limited. Media members and influencers (at least to our knowledge) didn't get a chance to look at or showcase the PS5's UI, learn more about its external storage capabilities, or understand the console's backward compatibility features.
It's still a month away, so there is still time for Sony to showcase more features about the PS5. But with Microsoft continuing to show consumers more new things about the next-gen Xbox, Sony will need to act soon.
---
My Thoughts
First, the console.
Overall, the PS5 is exactly what I expected so far.
The console's performance is stunning and the controller looks amazing. The controller, in particular, is something I'm really excited about. Haptic feedback is something that Sony continues to market in their commercials regarding the next-gen console's controller, and for good reason. Being able to adjust the resistance you experience on the controller's triggers is a unique feature that'll separate Sony from its competitors. And when you include the ability to sign in to your account just by touching your controller (aka touch ID), it's sure to make the DualSense controllers one of the most innovative controllers to date.
But, the controller is just one part of the PS5, and it isn't the only thing that'll help the console sell.
We already know about the performance capabilities of the PS5, and I'm sure we'll get more information on it once we understand its backward capabilities and UX, so I won't touch too much on that here. But I will mention that the cooling for the PS5 is quite…quiet. Owners of the PS4 will know just how loud the console gets when cooling, especially since many games are now pushing the performance capabilities of the current-gen console. The PS5 is the exact opposite, as it is one of the quietest consoles out there. With that said, this will likely change as the console ages and game development improves, but it's still nice to see, especially for frustrated PS4 owners.
With that said, I think the size of the console is a little concerning.
This thing is huge, and it's a little surprising that they made the PS5 this big. A great perk of having a console, when compared to a PC, is the flexibility you have for storing it. Consoles like the PS4 Pro, Switch, and Xbox One are easy to move around and can be set-up multiple ways within a person's entertainment center or home.
At first glance, I could see the size of the PS5 being a problem. A lot of gamers play on already crowded entertainment units, with speakers, cable boxes, and even other consoles taking up space. Instead of being a "set-up and play" console, owners may have to move a few things around or risk the console looking "out-of-place."
Maybe I'm reaching and injecting my own storage problems on here, but that's just me.
Anyways.
Sony's…Unique Approach
The way Sony and Microsoft have approached marketing their next-gen consoles has been interesting.
Microsoft has been very forthcoming with their console, and the mistakes they've made along the way.
Along with providing extensive information on their console and service offerings, their brand has also been very active on social media. From interacting with other notable brands like Oreo and DiGiorno to simply making fun of themselves and sharing memes made about their console, the Xbox team has taken a very personable approach.
Oh, and the company has been very generous with their console, distributing hundreds of real copies to influencers. Granted, these influencers were given restrictions on what they could talk about, but the fact that Microsoft was ok with sending their consoles to people is telling.
The Xbox is starting to seem like a console "for everyone," and it's pushing the idea that gaming can be accessible, even with a high-performance system.
Sony on the other hand has been hush-hush.
We still don't know much about the console outside of its performance. Even something as simple as PS5 load times isn't made clear, which is a bit odd.
The only things we know about is the console size, overall performance, the titles being released, and the DualSense controller. Sony has been very selective about what information to release and when, and it's leaving a lot of consumers confused and asking for more.
I don't get it, and it has me wondering whether all of this is on purpose or if they're trying to keep quiet about something. Shouldn't you want to showcase all the features of your console? Don't you want your consumers to know what they're investing in? Yeah, you have a month to show all of this, but I don't think that's a lot of time.
In my eyes, it would've been better to do something similar to Microsoft and build on that.
Make your brand personable. Interact with your consumers. Showcase why the PS5 is one of the best systems to own.
Although seeing the performance of the console and the numerous titles being released is great, people want to see more and want to connect with the brand that they are buying from. Maybe in years past, this approach would work, but not anymore.
With new concepts like cloud gaming and gaming streaming services becoming a reality, companies need to look for new ways to provide value outside of great titles and quality performance. And now, more than ever, companies are connecting with their customers and making it seem like an actual person, instead of a giant corporation. Personability doesn't always work with every industry, but it certainly does within video games.
Sony may be able to sell units now, but that's going to change in the next few years, especially if they stick with their current offerings.
These last few months have been a surprising downturn from Sony, and I hope they can turn it around soon.
---
Video game movies
Video games don't always transition well to the big screen.
From the latest Sonic movie to Warcraft, these silver screen adaptations haven't seen the same success as their video game counterparts.
But that doesn't stop people from trying, and we're seeing that once more in this teaser for Monster Hunter, which is based on Capcom's Monster Hunter: World.
Starring Milla Jovovich, the short 16-second video shows a big monster underneath the sand charging toward Milla and her squad. The monster eventually comes out, resulting in her squad firing at it to survive.
Oh, and the guy with the sniper rifle is looking out of the wrong eye when aiming his weapon.
*facepalm*
I'll be honest, I'm tired of seeing video games come to movie theaters, and I hope that this trend end sometimes soon.
---
AFK Update
Thanks to everyone that's joined me on this journey so far.
Writing AFK three times a week has certainly presented a lot of fun and unique challenges, and it's pushing me to learn the industry in interesting ways.
It's also had me thinking about different ways to provide value for my readers, and it's something I've been working on over the last few weeks.
I can't share them yet, but I'm super excited to show you soon.
But to make way for this added value, I'll be pulling my "AFK Update" section from the Monday newsletter. Don't worry, you'll still hear from me and AFK, but it'll be on monthly basis instead of your typical weekly updates.
I believe this gives me more time to provide you with the value you deserve while keeping you updated on the growth of the newsletter.
But in the meantime, I'd love for you to help support the growth and development of AFK. As many know, I'll be giving away a free copy of Call of Duty Black Ops: Cold War, Spider-Man: Miles Morales, or Cyberpunk 2077 on the system of your choice if AFK can get to 150 new sign-ups and subscribers by January 1, 2021!
Yes, that includes anyone with a PC.
Here's how you can help:
Subscribe or Sign-up: subscriptions and sign-ups are the best way to help support the newsletter. Whether you sign up for free or you opt for a paid subscription, you'll still get everything, but paid subscriptions do help in supporting the longevity of AFK.

Share: if you enjoy what you've read, please consider sharing this to five of your friends, family, and co-workers. The growing readership is another great way to support AFK's long-term growth.
Thanks for your continuing support, and know I appreciate the trust you have in me to provide you with thoughtful insight and analysis on the industry we love.
I can't wait to show you what I've been working on, and you won't have to wait long.
But until then, chat soon!