Discover more from AFK
Insight and analysis on all things console gaming.
Gamescom 2020
Our first event!
Fortnite phones, more console UX, and a preview of Gamescom 2020.
---
Read Time: 11 minutes
Quick Tidbits
Here's our roundup of small and developing stories you should know and keep your eye on.
Fortnite Phones: I said I wouldn't cover this story after Monday's newsletter, but this is too absurd to not share. People have been taking advantage of the current inability to download Fortnite on iPhones by selling said phones for an absurd amount of money. It's not surprising to see, as we've already seen something similar earlier this year, as people would buy hand sanitizer in bulk and resell it on Amazon and eBay for 50% more than the original cost. But what is surprising is that people are bidding for these phones, with one listing having a $5000+ bid for an iPhone 11. If you're considering this, let me be the first person to tell you that it's a bad idea. Since Fortnite was pulled from Apple's App Store, the game is unable to receive the routine updates provided by Epic. Without these updates, you wouldn't be able to play the game for long. So after about a week, all you'll be left with is an outdated game and a grossly overpriced phone.

Free DLC for Cyberpunk 2077: it's looking pretty certain that CD Projekt Red's current project, Cyberpunk 2077, will be receiving a batch of free DLC updates after its release. This shouldn't come as a surprise, as the developer had already revealed DLC details back in April and did something similar for its last game, The Witcher 3: Wild Hunt. With that said, it's still nice to have the news confirmed from a direct source. What is funny about this news is how it was confirmed, as the official Cyberpunk 2077 Twitter account had this funny way of responding to a DLC question:

The game is still scheduled to be released on November 19, 2020.

Gaming Diversity: since I've started AFK, I've been working hard to educate myself on not only the industry but the people that work in and around it. It's led to some interesting facts that include 70% of men ages 35 - 54 own a console, 73% of gamers own a console, and 76% of women ages 65+ prefer card games (Source: Entertainment Software Association). But along with these interesting stats, I've also stumbled upon some frustrating ones, and most of it revolves around the lack of diversity among gender and race in regards to employment. According to a 2019 IDGA Satisfaction Survey, 71% of the working force was male, while 69% of workers were White Caucasian/European. I plan on covering more on this Friday, but this is frustrating to see as a POC who's been around the industry since I was a child and now working within it. Ryan Browne of CNBC did an amazing job covering this, and highly recommend you read the article.
---
Console Updates
The current major console manufacturers are Sony, Microsoft, and Nintendo. This list may change as new competition arises but, for now, these three reign supreme.
Sony
With all the news coming out about the PS5, it's hard to not get excited about the next-gen console.
In today's update, a granted patent has allowed Sony to work on a solution to a small inconvenience. Players may now be identified and even log into their Playstation profile…by simply holding their new DualSense controllers. The patent mentions the installation of one or more sensors within the DualSense controller that'll help players log in to their profile, similar to what we see with Apple products and their TouchID system.
This would be a great idea if they got it to work properly. As a Mac owner, I love being able to log into my laptop by simply tapping my finger. Plus, this feature will do away with the awkward and sometimes frustrating experience of putting in your account information in front of friends, family, and strangers.
Microsoft
We're starting to get more details on the Xbox Series X, and much of that has to do with the UX design of the console. The overall goal of the next-gen Xbox is to help their players "stay connected," and the designs and projects presented promote that idea.
The big changes are the guide landing page and activity feed. The former was optimized for ease and efficiency, as well as consolidating party chats and online status for friends (something that was introduced in June). You'll also be able to control individual volume levels for specific players, which is an awesome feature if you have a friend that is being obnoxious. The latter got a fresh new look, now maintaining a consistent size on any posts shared. The activity feed also has shortcuts added to it, to make navigation even simpler.
There are more things discussed in the announcement, one of which is the bigger emphasis on cloud gaming. If you want to see everything that's coming to the Xbox Series X (and the Xbox One), you can read through Microsoft's August announcement here.
Nintendo
Although much of the hype and excitement is around the Xbox Series X and the PS5 (and rightfully so), there are some things to get excited about for the Nintendo Switch as well.
Nintendo plans on debuting an upgraded model of the Nintendo Switch, as well as a lineup of new titles, in 2021. This means that, although they haven't explicating stated it, the Japanese video game company is clearing the spotlight for Sony and Microsoft this holiday season.
It's a strategic and self-aware move, as Nintendo was never going to compete with Microsoft and Sony unless they released a new console of their own. Waiting till 2021, when much of the hype has simmered from both the PS5 and Xbox Series X, will give Nintendo a better chance of cutting through the noise. Considering they've been able to sell millions of units this year despite the on-going COVID-19 pandemic, I'm excited to see how they approach 2021.
---
Your Gamescom 2020 Preview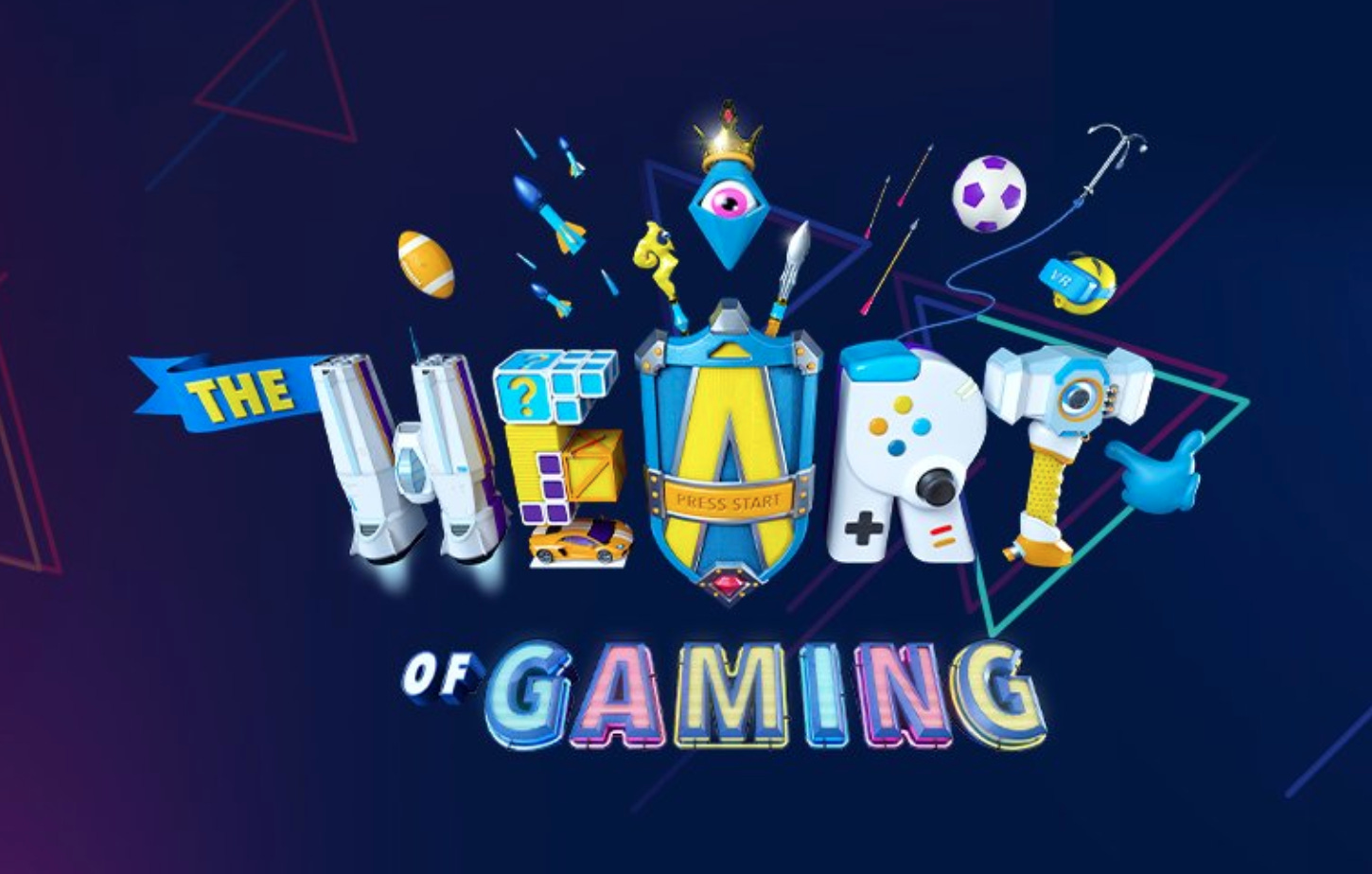 The annual video game trade fair is set to start tomorrow.
As expected, Gamescom is planned to be fully virtual this year due to the COVID-19 pandemic. Although experts and fans agree that the show will be "tamer' than in year's past, don't expect it to be boring. They've partnered with IGN to help bolster the experience, so expect production to be top-notch. A huge list of games are planned to be covered at the event, including more info on Call of Duty Black Ops: Cold War, Ratchet & Clank: Rift Apart, Fall Guys Season 2, and Medal of Honor: Above and Beyond. We'll get to listen to some great interviews from developers on the games announced and updated, as well as see some great cosplays (all virtual of course).
What's listed is only scratching the surface of what we'll see. But don't worry, you'll have four days to get caught up on all your gaming news.
I'll highlight the main event of each day, but you can check the entire show program below.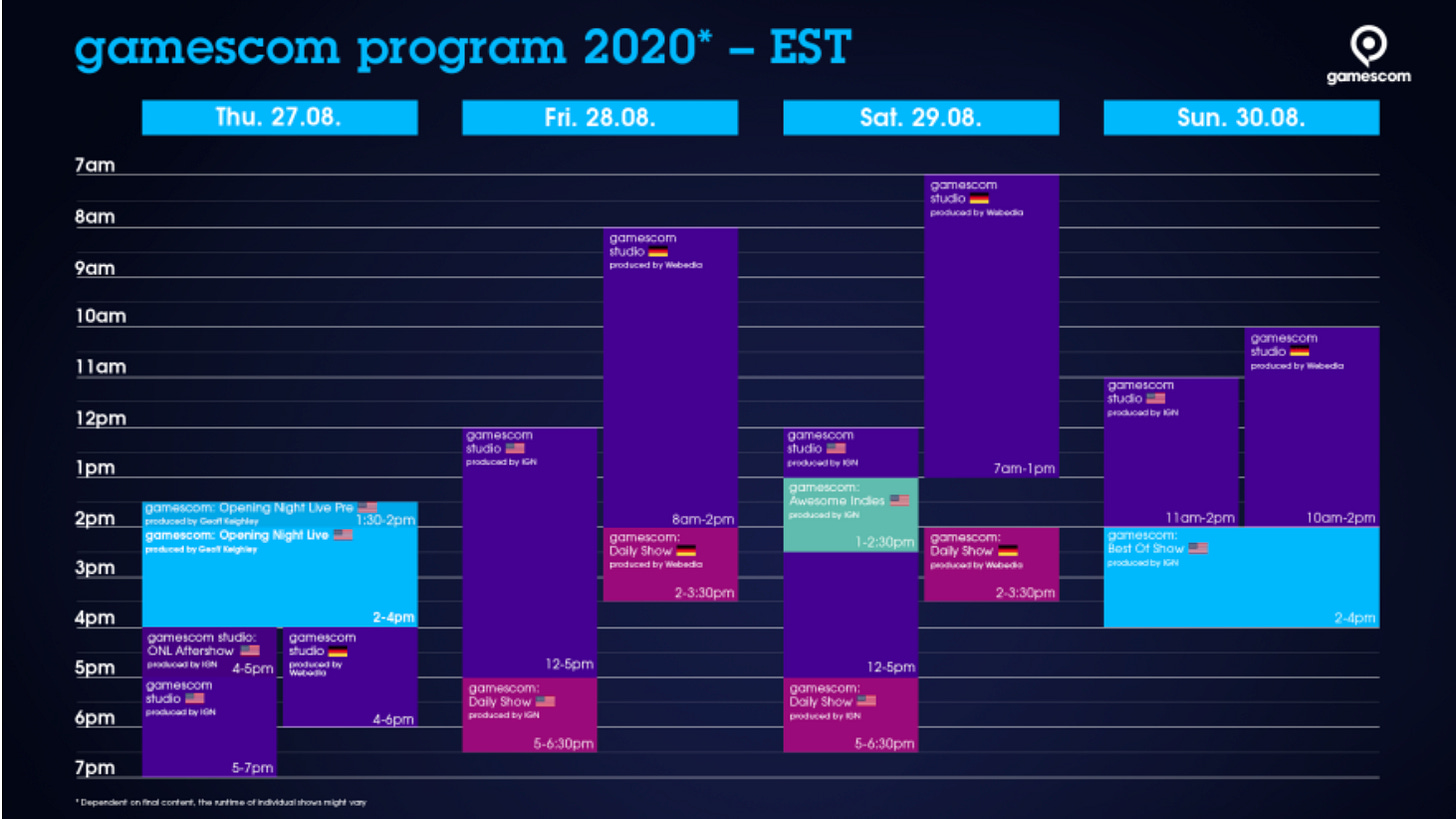 Day One — Opening Night (8/26)
East Coast: 2 pm ET
West Coast: 11 am PT
European: 8 pm CEST
UK: 7 pm BST
Hosted by Geoff Knightly (the creator of "The Game Awards"), the main event of Gamescom will feature 38 titles from 18 different publishers. The primary focus for this event will be to "provide updates on announced titles," but don't be surprised if a new title or two are announced.
The event does have a preshow and aftershow, so come early and stay late to get more info on your favorite games and developers.
Day Two — Future Games Show (8/27)
East Coast: 3 pm ET
West Coast: 12 pm PT
European: 9 pm CEST
UK: 8 pm BST
Although this isn't technically part of Gamescom, the Future Games Show will be an event that many will be watching. The event, which is a follow-up to a similar event that was held back in June, will cover the latest games announced, as well as discuss what's coming down the pipeline for the Xbox Series X and the PS5.
Produced by GamesRadar +, the event will be another great look at what's to come for the industry. And it'll be nice to have some info and discussions about the PS5 and Xbox Series X, something that isn't expected from Gamescom.
Oh, and the event will be hosted by Metal Gear voice actors David Hayter (Solid Snake) and Debi Mae West (Meryl Silverburgh), so that'll be fun to listen to.
And if you're still interested in Gamescom stuff? There will be smaller events going on throughout the day, all of which you can see in the program listed above.
Day Three — Awesome Indie Showcase (8/28)
East Coast: 1 pm ET
West Coast: 10 am PT
European: 7 pm CEST
UK: 6 pm BST
A collaboration with IGN, the Awesome Indie Showcase will provide hands-on demos, developer interviews, and a handful of debuts. The only confirmed debut is for Asha in Monster World, and we'll also be getting another trailer for Away: The Survival Series.
Not much else has been mentioned about this event, so keep your eyes and ears open as we get closer to the day.
Day Four — Best of Show (8/29)
East Coast: 2 pm ET
West Coast: 11 am PT
European: 8 pm CEST
UK: 7 pm BST
This will be a highlight show of the event, revisiting past interviews, announcements, updates, and some cool cosplayers. If you didn't have time or had no interest in sitting through all the events, this will be your best chance of experiencing all of it. And you'll get to do that in just over two hours.
---
Personal Thoughts
Pumped. Excited. Thrilled. [insert another synonym and repeat].
This will be the first event we get to cover, and we have it easier than others. To properly cover an event, news outlets had to attend it and share what they saw, heard, experienced, and more. Due to the COVID-19 pandemic, everything has become virtual and accessible, which makes the aforementioned tasks easier to accomplish.
So…thanks, COVID? (But not really, go away)
But on a more serious note, I'm excited to see what comes from the event. The producers have stated the focus is on providing updates for previously announced titles and, although I'm inclined to agree, I do think we'll see some new titles announced. With that said, I don't think it'll be a major new title, but smaller games produced from developers you haven't heard from yet.
As for console news, don't expect much. Sony and the Playstation haven't had a dedicated showcase in three years, and Xbox has shifted their priority in "console announcement branding" and has been absent because of that. We might see something from Nintendo as they have participated in the event in recent years, but I wouldn't set your expectations very high.
Regardless of who shows up or not, I'm excited for what's to come. And with the holiday season rapidly approaching, it's more of a "when" new information will come out instead of an "if."
---
Who You Should Follow
I've spent A LOT of time learning about the video game industry, and I've stumbled upon some great content creators along the way. Every Wednesday, I'll showcase a new content creator (writer, streamer, artist, etc.) that you need to follow. Some of these suggestions may be for pure entertainment, while others may provide some great educational value.
This week, I'm spotlighting Gaming Discoverability Now! by Simon Carless. This newsletter deep dives into the strategy and methodology of how a game is found and sold in today's generation of video gamers. And the analysis comes from a strong industry voice too, as Simon carries 20 + years of experience in video games.
He recently discussed the strategy, success, and risk behind Fall Guys, and I highly recommend reading it if you have the time.
You can find and subscribe to his newsletter here.
---
Get Ready for a "Playdate"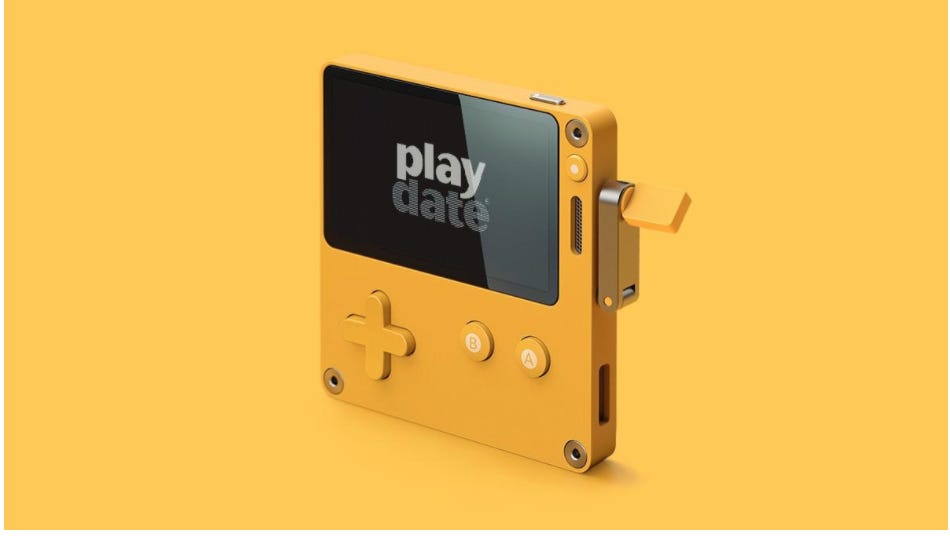 A brand new system is making its way into markets…but it's not what you might think.
Called the Playdate, this portable gaming machine takes you back to the days of the Gameboy…if it had a crank. You can take this system wherever you want to go, as it's small enough to fit into your pocket. And the most interesting thing about it? The Playdate comes with 12 games, but each game is released once a week. The developers are big on players enjoying a game one at a time, instead of bouncing from game-to-game like most people do (myself included).
Oh, and the crank is incorporated into the gameplay, don't worry.
The system hasn't been released yet, but the plan is for a 2020 launch. You can follow more on the developments of the Playdate here.
---
Share With a Friend
Despite its infancy, AFK has seen a growing number of readers. As someone that works hard to lead with value, it's exciting to see that people are getting exactly that from this newsletter.
If you enjoy this newsletter and find value from it, share it with any of your gamer friends! The growing readership helps me continue providing quality and timely video game news straight into your inbox.
I have some more ideas coming down the pipeline, including our very first feature this Friday! So make sure to stay tuned.