Discover more from AFK
Insight and analysis on all things console gaming.
"Future Bethesda titles don't need to be on PS5"
What Phil Spencer's comments mean for the PS5 and Xbox Series consoles.
Death cubes, Rick Rolls, and breaking down Phil Spencer's startling comments.
---
Read time: 7 minutes
Quick Tidbits
Here are small and developing stories you should keep your eye on.
Joe Biden + Animal Crossing: we're only 15 days away from election day, and Joe Biden has been pulling all the stops to become President. Along with making iconic visits to CookOut (but only getting a vanilla milkshake *sighs*), Biden has been making his mark within video games and specifically — Animal Crossing. Earlier this year, Animal Crossing users had an opportunity to download Joe Biden signs and set them in front of their homes and around their island. Well, the Biden team has taken it another step further by creating an entire island dedicated to the Democratic presidential nominee. The island is filled with dogs (Biden loves dogs), yard signs, and a basement full of trains (Biden's nickname is "Amtrack Joe"," as he loved to commute by train). Oh, and it has a variety of signs asking you to visit the IWillVote website and how you plan on voting. It's a cool place to check out, and you can do so by opening the dream suite (after you get in bed) and entering this code — DA-7286-5710-7478. You'll also be able to get a Biden campaign shirt if you text AC to 30330. If you end up visiting the island for yourself, let me know what you think! I'm hoping to make my visit there soon.

First Xbox Series X consumer: over the last two weeks, various media outlets and influencers got a chance to play with a test unit of the upcoming Xbox Series X. But during this time, no regular consumer has had a chance to actually use the console, even those that may be friends with some influencers. But that looks to have changed, as New York native Michael Santiago was the first consumer to ever play with the upcoming next-gen Xbox. Gamertag Radio's Danny Peña recently invited the NYC first responder medic to 368, a gaming and streaming creator house, and gave him a full hour with the console. Santiago got a chance to play titles such as Doom, Halo, Gears of War, and the revamped Tony Hawk's Pro Skater. But they didn't just hook up Santiago with a chance to play the Xbox Series X. The medic was also provided with a full year of Xbox's Ultimate Game Pass and a set of wireless A20 headphones from Astro Gaming. It's an awesome sign of respect to not only Santiago but the hundreds of first responders in New York City that have been working non-stop during the COVID-19 pandemic. Hopefully, more people like Santiago get this opportunity and get their hands on the next-gen console. They certainly deserve it.

Rick Rolling Data Miners: one of the most frustrating things about game development has to be the data miners that scroll through the backend, looking for anything to spoil. It's been especially frustrating for game devs that manage on-going titles such as Apex Legends and Warzone, as much of the surprises they add into the game are spoiled by these data miners. Treyarch, the developer for Call of Duty: Black Ops Cold War, has been taking note of this, and they've made sure the data miners found exactly what they were looking for. Along with finding "info" such as god mode, loot boxes, and microtransactions, data miners also found a series of links that led them to…a link to Rick Astley's "Never Gonna Give You Up." Yep, the developers actually Rick Rolled the data miners. Although this won't dissuade data miners from doing the same thing in the future, I'm sure it's a small win that they'll relish for a little while.
---
Phil Spencer drops a bombshell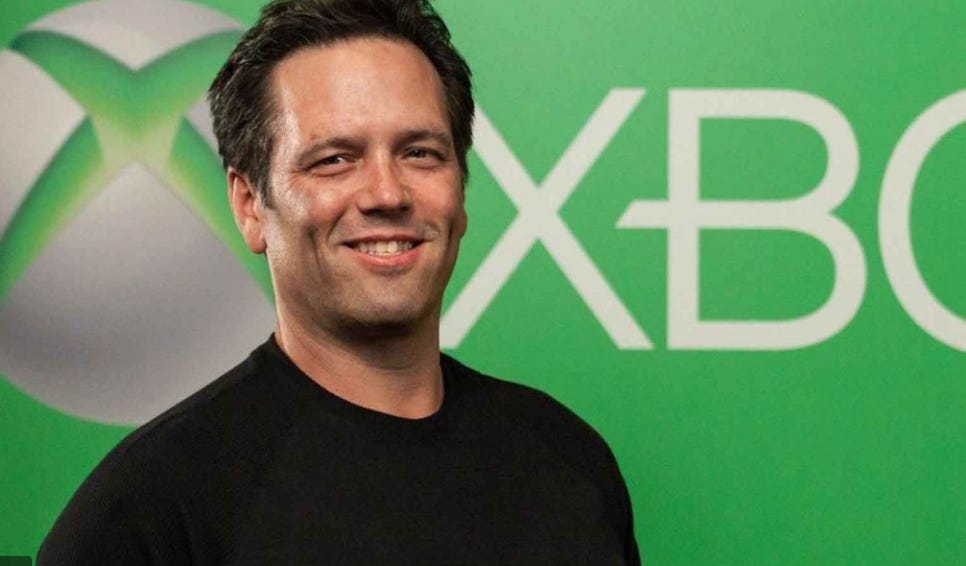 Credit: Microsoft
In an interview with Kotaku, Phil Spencer touched on a variety of things leading up to the launch of the Xbox Series consoles. It led to some interesting tidbits, which include:
A claim that the Series S will be this generations best seller

Approaching cross-gen titles on a case-by-case basis

Cost of storage will decrease (eventually)

Playing next-gen Xbox games on the Xbox One via xCloud
It's a wonderful interview that provides a lot of insight into how the Xbox boss sees the future of the console, and I highly recommend reading it if you have the time or if you'll be a future Xbox Series X/S owner.
But there was one comment in particular that caught the attention of most of the console gaming world:
"…when I think about where people are going to be playing and the number of devices that we had, and we have xCloud and PC and Game Pass and our console base, I don't have to go ship those games on any other platform other than the platforms that we support in order to kind of make the deal work for us. Whatever that means."
This comment delighted Xbox fans while leaving many PlayStation fans in shock. Although PS5 owners will still see confirmed titles such as the upcoming Deathloop and Ghostwire: Tokyo, his inability to confirm whether or not future titles would come to platforms outside of the Xbox (primarily the PS5) left many current and future PlayStation owners concerned.
It's long been said that Xbox is looking to become the go-to console for all things RPG, and these comments only lend to that fact.
We still have a bit to go before we see games such as Fallout and The Elder Scrolls, but it's not looking great for PS5 owners at this moment.
---
My Thoughts
As someone who will inevitably own a PS5 at some point, this has me seriously concerned. Not being able to play Elder Scrolls, Fallout, or even Doom on the PS5 is a frightening thing to think about.
Normally, I'd point towards the extreme revenue loss that Microsoft would experience by going this route. Millions of PlayStation owners enjoy Bethesda titles and limiting those games to only Xbox consoles could be awful for the company.
Plus, taking these games away from gamers would go against Xbox's goal of making gaming more easily accessible and leave them in a negative light. Yes, people would understand the business decision, but they still wouldn't be happy with the decision.
But, we're in a different era of gaming, and I don't know if this argument has the same impact as it once did.
Gaming has never been more accessible as it is today. Gamers not only have options within the consoles they own, but they also have options via cloud gaming. It's something that's changing the industry, and it's something I firmly believe in.
If someone wants to play a game that's exclusive to Xbox owners, they won't have to get an Xbox console to play it. They'll simply need to get a Game Pass subscription and, as long as this person has access to a phone or computer screen, they'll be able to play the games they want to.
Granted, we'll have to see how Microsoft adjusts their approach when it comes to future Bethesda titles, but I wouldn't be surprised to see an approach that includes them offering said titles on Game Pass. It would be a great way to attract consumers who want to play their games but don't want to invest in another console.
Another likely scenario could be Microsoft offering Bethesda games to both platforms, but with a caveat — Xbox owners would get these games for a discounted rate or even free on the Game Pass while PS5 owners will have to pay full price.
It's something that makes the Xbox a more appealing option while keeping these games available for everyone. It would be a win-win situation.
But like most things during this season, it's all speculation. We'll have to wait and see how Microsoft decides to act. But it'll be interesting to see what they decide to do.
---
COD Death Cubes

Credit: Infinity Ward/Activision
For long-time readers of the newsletter, you already know how much I love playing Call of Duty Warzone. Outside of the game being loads of fun, it's also been my alternative to social life during the COVID-19 pandemic.
So whenever I find content related to the game, my first instinct is to add it to the newsletter. Unlike other days, I've decided to listen to this instinct for this edition.
Warzone players will have an opportunity to download an interesting cosmetic bundle titled the "Tracer Pack: 16 Bit." It's a neat add-on that provides cool emblems, calling cards, and stickers that players can use in the game.
But there's one part of the pack that caught my eye.
In the pack are weapon skins that not only allow you to shoot colorful pixelated rounds from your gun, but it actually allows you to turn whoever you shoot and kill into 8-bit cubes!
Seriously!
If you're interested in what this looks like, check out this hilarious NSFW video of a teammate succumbing to this hilarious weapon skin.
I can't wait to buy this for myself.