Discover more from AFK
Insight and analysis on all things console gaming.
Feature Friday: Are exclusives good for the industry?
Looking deeper into if exclusives are a necessary part of video games
Luna, Jellybean Biology, and an in-depth look into the concept of " gaming exclusivity."
---
Read time: 8 minutes
Quick Tidbits
Here are small and developing stories you should keep your eye on.
Amazon Luna: we are getting closer to a new age of gaming, and everyone is trying to get their horse into the race. This time? It's Amazon, as they've announced their newest cloud gaming project — Luna. The service is currently available for testing via invitation only, but interested prospects can apply. The service will be broken down into two channels — Luna+ and Ubisoft — with the former costing $5.99 during early access while the latter's price point has not been released. Players are promised 1080p at 60 frames per second streaming speeds, and they'll be able to play on two devices at once. There are some solid titles in each channel as well, with Luna+ offering games such as Resident Evil VII, Control, and Sonic Mania. Ubisoft, on the other hand, is where the service currently shines, as it has a much better list of titles that include Fary Cry 6 and the upcoming Assasins Creed Valhalla. Amazon also has its own controller as well, the Luna Controller, but it looks eerily similar to the Nintendo Switch Pro controller. It's already received a lot of criticism on Twitter for its similarities and lack of creativity. It shouldn't come as a surprise that Amazon is dipping their toes into this lucrative pool, as they've made it clear that they're interested in the industry. And since they already own Twitch, it'll be interesting to see how they incorporate that into the service.

Doom Eternal: that didn't take long. Starting October 1, Doom Eternal will make its way into the Xbox Game Pass. Why is this news noteworthy? Well, it'll be the first title from Bethesda to be added into the Game Pass since the acquisition of their parent company, ZeniMax Media. Head of Xbox, Phil Spencer, mentioned after the acquisition that they planned to bring "Bethesda's iconic franchises to Xbox Game Pass for console and PC." He's holding to that promise, and they're doing so very quickly. Moving forward, consumers should expect older titles such as Doom Eternal (that came out in 2016), to be slowly added into the game pass, while newer games will be made available on day one of release. Considering how quickly Microsoft and Xbox acted when it came to adding Doom Eternal to their library, it'll be interesting to see what else they do. We might not have to wait long.

Blizzard CEO starts new ventures: long-time Blizzard CEO, Mike Morhaime, completely separated from the company he co-founded after stepping down as CEO in 2018. Unsure of what his next plan was, Mike opted to do what most of us would do: go on vacation, spend time with family, and immerse ourselves in the hobbies we're passionate about. It's during this time he had conversations with Jason Hayes, a former executive at Blizzard, on a potential new project — Dreamhaven. Fast forward to today, and Mike has officially announced (as of Wednesday) Dreamhaven, and it's littered with some of the top professionals from Blizzard. In a great interview with The Washington Post, Morhaime details the thought process behind starting Blizzard, leaving it behind, and what went into creating Dreamhaven. It's a great read and gives insight into what good C-level executives think about (hint: their consumers). An undisclosed game is already on the way, so it'll be interesting to see what they come up with. I have a strong feeling it'll be a good one.
---
Are gaming exclusives good for the industry?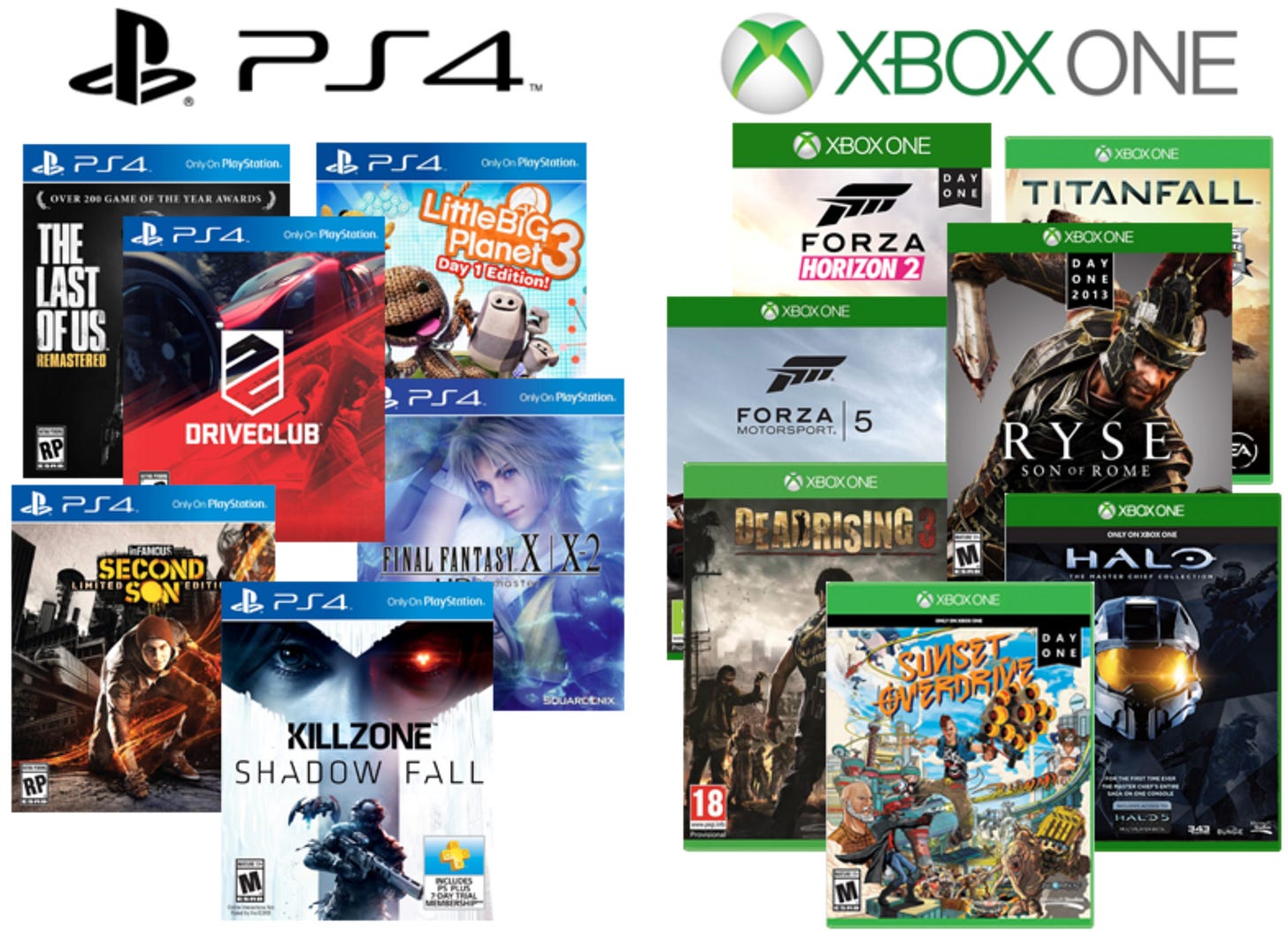 With Microsoft's recent acquisition of ZeniMax Media and, as a result, Bethesda, an age-old question has come up once more:
Do exclusives help or harm the industry?
There was been a lot of talk about how "Microsoft will make games like The Elder Scrolls and Fallout Xbox exclusives" and "Xbox now has the potential for better future exclusives with this acquisition."
I too have added to this narrative, with my thoughts being that major AAA titles such as The Elder Scrolls and Fallout will stay multi-platform, while "smaller" titles will become exclusives (i.e. future Dishonored, Wolfenstein, and Doom games). Alongside that, I do believe Microsoft will add incentives that benefit consumers that own an Xbox console, such as early access to updates, increased update speeds, and free DLC.
The answer you get will depend on who you ask, and what a developer and publisher might tell you will be completely different from what a consumer response might be.
But I do think, with all its flaws, exclusives are great for the industry, and it's because of the free-market system we have in place.
At the core of the system is competition. It's the tried-and-true concept that has not only generated millions of dollars for companies but has also pushed them to create better products.
Companies create a product. Its competitor creates something better. Said company is forced to match or exceed the quality of the competing product. And if not? That company is forgotten and cast aside by consumers.
Of course, this is a very broad look at how our system works, but you get the gist.
This system works great for us as consumers, since we have a lot of options to choose from. If we only had one company to choose from, that company may not work as hard to provide us a quality product since they aren't in danger of losing consumers and revenue (oh, and it's illegal).
Now how does this apply to the video game industry and console gaming?
Well, having exclusives forces consumers to make a choice, and that starts with the type of consoles we want. Over the years, companies have recognized that it's the games that sell the console, and not the other way around.
Consumers could be provided with the most powerful console in the world, but if the only things offered are Pong and Gallega, consumers will look elsewhere. Sure, you might find some people who are interested in that, but many others will be looking at other consoles with a better variety of exclusives.
People want to play great games that fit their preferences, and exclusives help make that choice easier than ever.
Do you like racing games and Super Mario? Awesome, the Nintendo Switch might be for you. Or maybe you really want to play a unique multiplayer shooter like Halo or Gears of War. Well, the Xbox is what you should pick up.
Although each console will have games that offer similar concepts, having exclusives helps separate companies from its competition and allows them to build a unique brand identity and voice.
By providing these options, it makes the decision-making process that much easier for the consumer.
Just find what console fits your gaming preferences.
And the great thing about this? As long as you are not a brand-loyal consumer, you can alter your selections based on what these companies offer in the future. If a company you've selected isn't offering the same quality titles you've come to expect, jump ship and go with the company that does.
This type of competitive ecosystem has helped produce some of the finest titles and consoles the industry has seen.
It's as they say:
Iron sharpens iron.
With that said, having exclusives isn't always the best for consumers.
Personally, I've always believed gaming should be available for anyone that wants to play, and that the entry costs shouldn't be high. But with exclusives, that makes that concept a lot harder.
For many people, they can't just buy their favorite game and start playing. They first need to purchase a console, and just one system will cost people around $300 - $500. From there, they can start playing (under the assumption they have everything else), but what happens if a new game comes out that's not available on their console?
Well, they'll either have to "suck it up" or purchase the competing console. And for most people, the costs don't justify that decision.
It's a crummy situation, as many people who love God of War also love playing Halo, and it's highly unlikely PlayStation and Xbox owners will ever get to enjoy each other's exclusives.
My ideal world of "anyone can enjoy any game on any console" will likely never come to fruition, and if I'm being honest with myself, it probably shouldn't. Having a choice between what console to get and what game to play is something that every consumer enjoys. And yeah, the entry costs to start gaming may be a little high, but it's an issue that companies, most notably Microsoft with it's Game Pass and xCloud, are trying to fix.
But having exclusives forces the companies we're buying from to continue producing quality products, services, and content. It keeps them honest. Without it, we could see a level of complacency that could affect our gaming experience.
And as the industry develops, especially with the introduction of cloud gaming, what we know as "exclusives" will most certainly change. For all we know, we might be forced to choose from what gaming streaming service to pick, instead of what console to purchase.
That would certainly lower the costs of entry when it comes to gaming, depending on how much it costs for a subscription.
It'll be interesting to see what comes next.
---
Jellybean Biology
Once you see it, you can't unsee it.
Since it's initial release in February of this year, Fall Guys has taken the video game world by storm. Millions of people have logged on and taken control of the iconic jellybean like figure and navigated their way through the numerous obstacle courses designed by Mediatonic Games.
The game has left numerous people wondering:
What exactly is a "Fall Guy?" Who is this jellybean figure that we're controlling?
Well, the official Twitter account for the game answered that question, and it's…disturbing….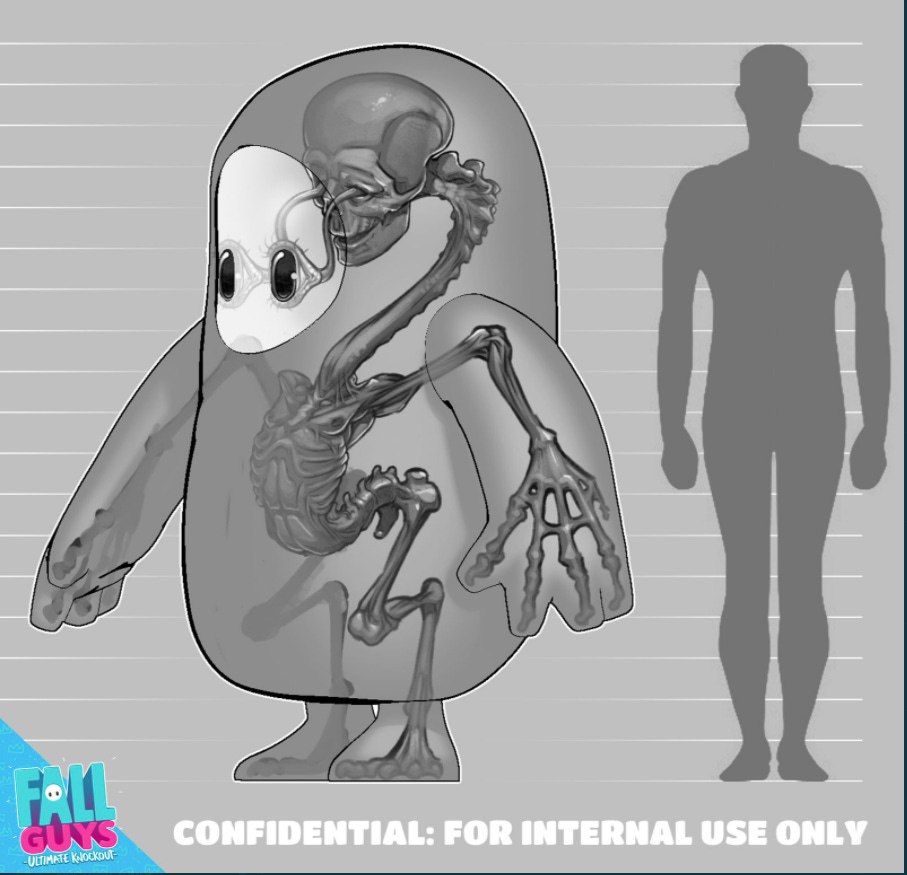 Credit: Mediatonic Games
Created by Senior Concept Artist Tudor Morris, the picture even provides a human for scale.
For those that don't know, the Fall Guys Twitter account is known for putting out strange content like this, so this picture comes as no surprise. But with that said, I could have gone the rest of my life without seeing this.
I don't think I'll be playing Fall Guys anytime soon. I'll need to rinse my eyes out first.